Chelsea Valdivia Henderson (she/her)
Chelsea is a Project Manager with the PARTI Study. She holds a Bachelor's degree in psychology and family & child sciences from Florida State University and a Master's degree in mental health counseling with a concentration in sports psychology from Boston University. She spent over three years working with the Football Players Health Study at Harvard University. She was also a coordinator at Florida International University where her research focused on the health effects of marijuana on people living with HIV, as well as the efficacy of a mind-body intervention with older adults living with HIV. Overall, she is very interested in how various health outcomes affect behavioral health. In her spare time, Chelsea loves to read, exercise, spend time in the sun and obsess over her American Bulldog, Taco.
Omar R. Valentin Rivera (he/him)
Omar works as a Clinical research Program Manager with the PARTI study. As an undergrad, he studied at the University of Puerto Rico, Río Piedras Campus where he completed his bachelor's degree in chemistry. He returned to the University of Puerto Rico for graduate school where he completed his master's degree in public health with a specialty in epidemiology. Omar is a 31-year-old person who has yet to learn how to ride a bike. But aside from that, he enjoys board games, road trips, going to the museums, opera, theater, or movies, binge-watching old sitcoms likes The Golden Girls, Designing Women, Facts of Life, Maude, among many, many others. 
Julian Paredes-Gotamco (he/him)
Julian is a Lead Research Coordinator at the University of California, San Francisco under the guidance of Mallory Johnson, Ph.D. He graduated from the University of California, Irvine in 2019 and has worked on research studies among the LGBTQ+ community since his third year of college. Julian strives to make a more equitable experience for queer folx and BIPOC within the health field. He enjoys long hikes, reading nonfiction books, trying new food, and travelling to new places.
Sam Marco (she/her)
Sam is a Research Coordinator for the PARTI study. She is a recent graduate from California State University Northridge with a focus in social and behavioral sciences. Since graduation, Sam has become a certified Substance Use Counselor and has worked extensively with underrepresented populations, including homeless populations, individuals living with mental illness, and HIV. Sam believes in holistic care; she believes understanding one's story on a personal level is a vital key to addressing major health disparities. Outside of research, she enjoys playing video games and finding new music to listen to.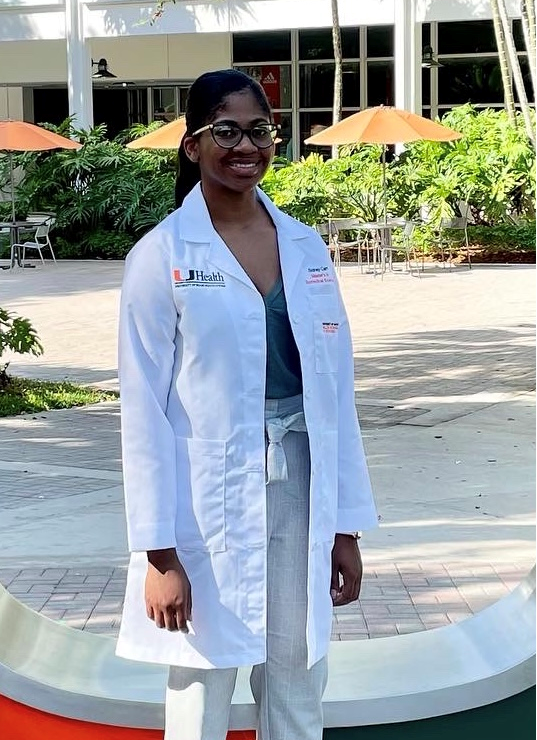 Sidney Carr (she/her)
Sidney is a research assistant for the ICARUS Lab. She received her bachelor's degree in psychology and her masters in biomedical sciences both from the University of Miami. Her research interest include health disparities in underrepresented populations, HIV and substance abuse. In her free time she likes to watch Netflix, go to museums and go to the beach!
David Olem (he/him)
David is a licensed therapist. He has a therapy practice in San Francisco and works on several studies at UCSF. He has been living in San Francisco for almost 30 years and UCSF since 2000. He has a strong commitment to helping create opportunities for equal access to care and better health for all members of LGBTQ+  community.  
willi farrales (he/they)
willi is an Associate Marriage and Family Therapist and works as a counselor on the PARTI study as well as other studies at the Center for AIDS Prevention studies at UCSF. They hold an M.A. in counseling psychology with a concentration in Somatics.  They also work as a facilitator for trainings in mindfulness as well as group fitness. They are committed to a praxis of conscious engagement informed by somatic, relational, feminist, decolonial, spiritual, and systems-oriented lenses and awareness in service of social justice and collective liberation. They live on unceded Ramaytush Ohlone land (colonized as San Francisco, CA).
Lara Coffin (she/her)
Lara is the Project Director for the PARTI study at the Center for AIDS Prevention Studies in San Francisco. She has a MPH from University of Michigan and has worked at UCSF on multiple community-based intervention studies focusing on HIV care and prevention. She has been involved in harm reduction for the past 20 years with programs and investigations in Santa Cruz, San Francisco, Ann Arbor, New York, and Seattle. She currently lives in Oakland and enjoys creating mosaics, gardening and listening to live music.
Adam Carrico (he/him)
Adam is a Principal Investigator and oversees the South Florida site. He is a licensed psychologist in Florida with over 15 years of experience in conducting research to target the deeply connected epidemics of drug use and HIV/AIDS. He lives in Miami with his husband and two dogs, Bella and Pepe. He enjoys spending his free time outside swimming and biking.
Mallory Johnson (he/him)
Mallory Johnson, PhD, a native of Mobile, Alabama, is one of the two Principal Investigators for PARTI, overseeing the San Francisco Bay Area site. Mallory is a licensed clinical health psychologist whose research has focused on understanding, measuring, and improving the health of persons at risk for or living with chronic diseases such as HIV. He enjoys mindless TV, traveling, and spending time with his husband, their two dogs, and their two wonderful (but moody and exhausting) teenage children.